CORE STAGE - BY DAY
PHOTO ART COLLECTION
The CORE stage of 2022 captured in all its glory with the immensity of nature crushed by the scorching sun. The photograph is taken from a festivalgoer point of view, perfectly expressing the atmospheres of this year's CORE stage. 
Photographer: Niccola Van Den Heuvel
Shipping
To calculate the delivery costs, please add any product to your shopping cart, click on checkout and select your country. The delivery costs for your order will then be displayed automatically.
Returns
When purchasing products from the Photo Art Collection, you don't have the right to return purchased products from this collection. Read more about returns.
Payment
As security is our main priority, your transaction will always be done using a secured connection (https). We are able to process payments through PayPal, Mastercard, Visa, Amex Bancontact.
Official Tomorrowland Design
Expected shipping of this product on 8/1
CORE STAGE - BY DAY
Technology
MOUNTED FORMATS
Each photograph is available is 3 gallery standard formats: Medium, Large & Collector.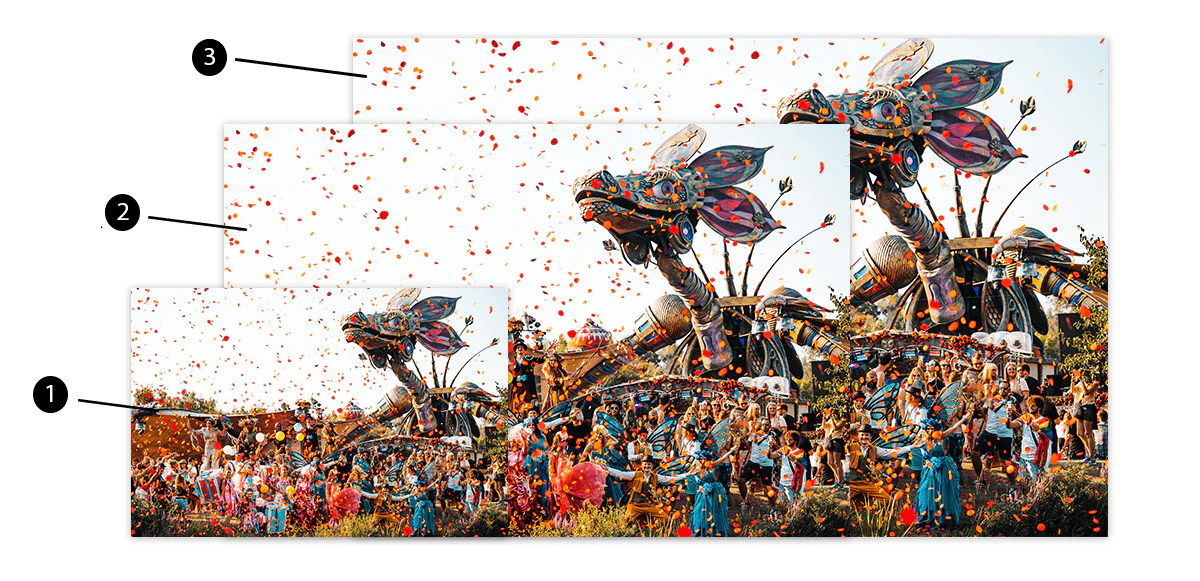 Medium: 90cm x 60cm
Large: 100cm x 150 cm
Collector: 120cm x 180cm
PLEXIGLASS FINISH
The Plexiglass finish completes an aluminium print. The photograph is printed on Fuji DPII Gloss 250 mg silver paper and mounted onto a Dibond aluminium panel. A 2 mm-thick plexiglass panel is directly applied over the print, using a pH-neutral adhesive system. This produces a durable and exceptional finish, free of bubbles or cracks, and perfectly protects the print. The plexiglass is light, unbreakable, and magnifies the luminosity of bright colours.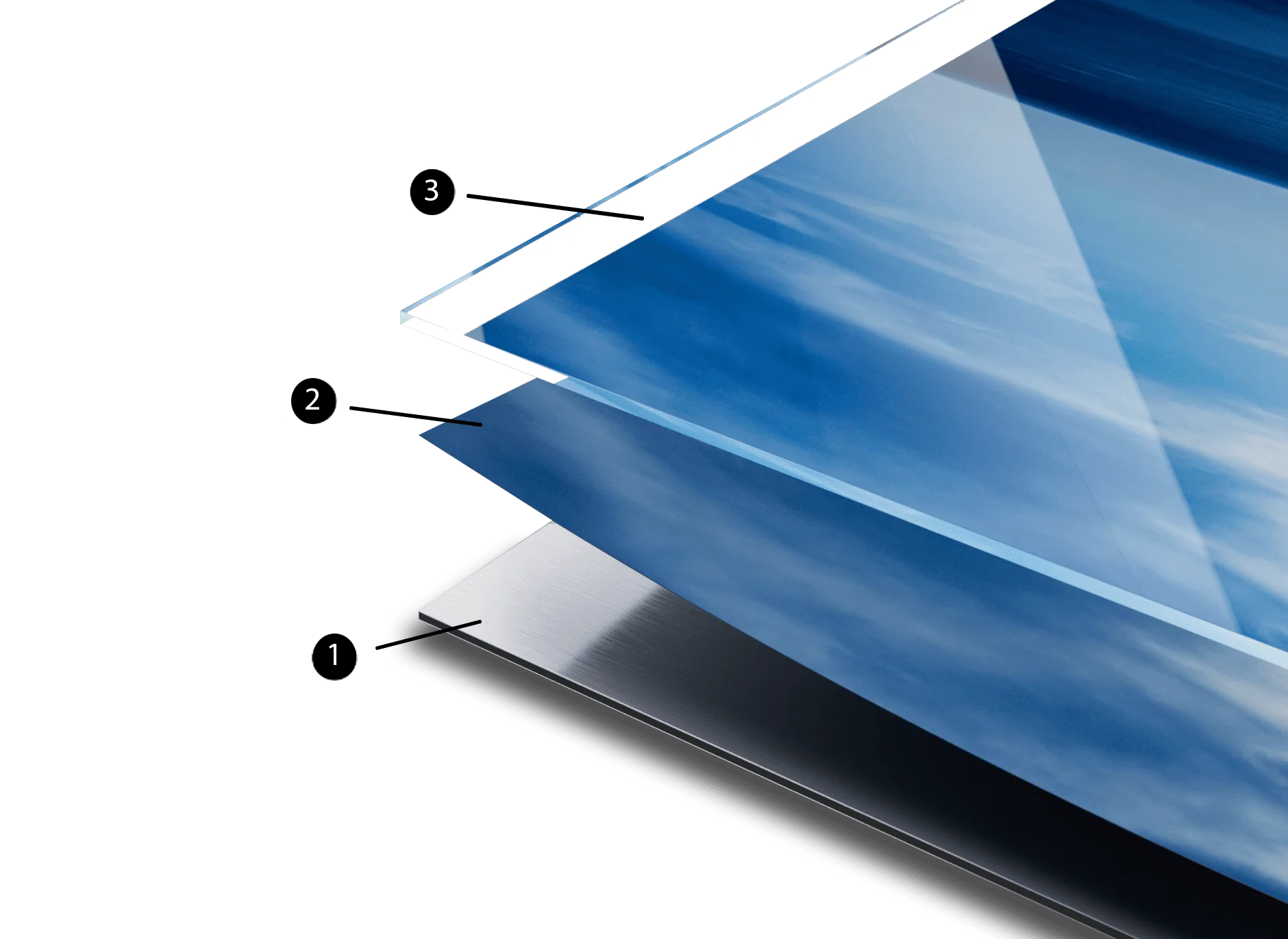 Dibond Aluminium Panel
High Quality Print
2mm-thick Plexi Glass
SHADOW-GAP FRAME
After mounting, the print is then inserted into a 48 mm thick, solid wood, custom-built frame, assembled by hand. The space between the frame and the image produces a floating effect and throws the image into relief. On the sides of the frame, we find two notches allowing the work to be hung directly. This type of frame, known as a shadow-gap frame, leaves a 15 mm wide space with the artwork, thus providing an ethereal illusion of depth.