LIVE TODAY, LOVE TOMORROW, UNITE FOREVER.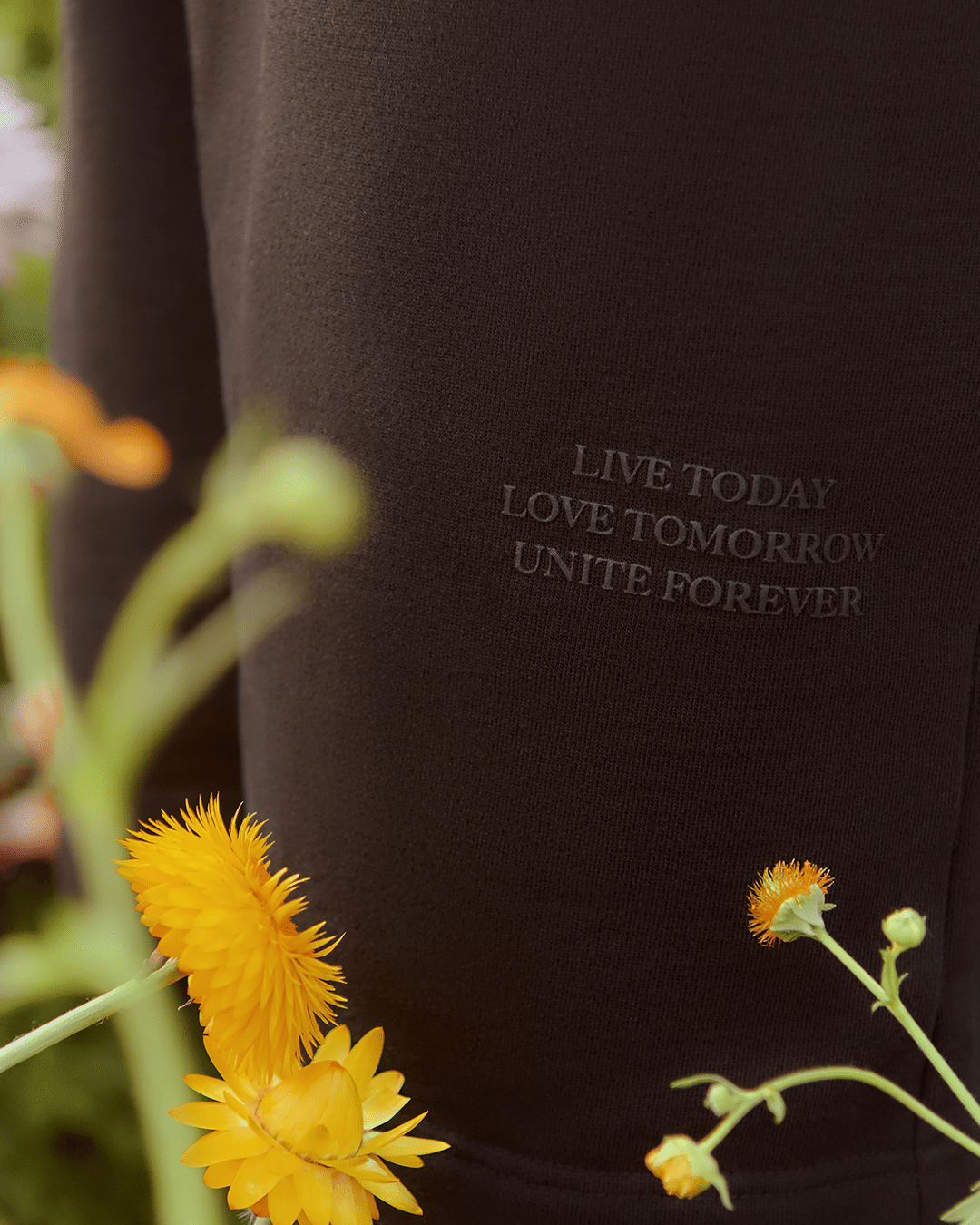 LIVE TODAY
Tomorrowland Store creates high-quality, durable clothing with a positive vibe for the People of Tomorrow so that they can enjoy the magic of Tomorrowland, all year round.
A lot of attention to details makes every item stand out. The Tomorrowland icon is truly unique and symbolizes freedom, the beauty of nature and equality.
Create a magical world full of madness, through peace and harmony, love and positive energy. With one heart and soul. Where we Live Today, Love Tomorrow and Unite Forever.
LOVE TOMORROW
Tomorrowland believes in a sustainable future where nature, equality, love & health play an important role.
For every sold Official Tomorrowland Flag, Tomorrowland donates €5,- to the Tomorrowland Foundation, which empowers the new generation through education & social development.
Children and youngsters are the future and shape the world of tomorrow. Let's cherish them and help them to develop themselves as much as possible. Music, Education, dance and arts are key in this personal development. The Tomorrowland Foundation helps to achieve this dream.
MORE INFORMATION
UNITE FOREVER
Bringing people together from all over the world and encourage them to unite, feel free and be nobody but themselves, is what drives us.
Wearing Official Apparel means to embody the Tomorrowland soul and being part of the People of Tomorrow.
IN-HOUSE DESIGN
All the Official Tomorrowland Apparel and Accessories are designed in-house, with carefully selected fabrics & shapes and attention to every detail.
THE PEOPLE OF TOMORROW.
We believe that we are part of the generation of Tomorrow. We have the confidence to experience and enjoy life to the fullest but also feel responsible for future generations. Therefore, we care. For each other and for nature. We travel and discover. Learn and get inspired. We feel at home all over the world. We call this new generation the "People of Tomorrow".
CONTACT
MARKETING/COLLABORATIONS
COLLABORATIONS@TOMORROWLAND.COM
RETAIL
RETAIL@TOMORROWLAND.COM
CUSTOMER SERVICE
STORE@TOMORROWLAND.COM