STAND OUT FROM THE CROWD
Tomorrowland Winter has partnered once again with the Italian-based brand, ellesse as official sponsor for a unique experience in the French Alps where expressing yourself and being bold is taking centre stage. Enjoy a week of dancing, music and snowsports in a magical winter wonderland setting with an exclusive ski capsule collection.
Meet the faces of the new Tomorrowland x ellesse campaign and take a look behind these four talents who are making waves in the worlds of fashion and music.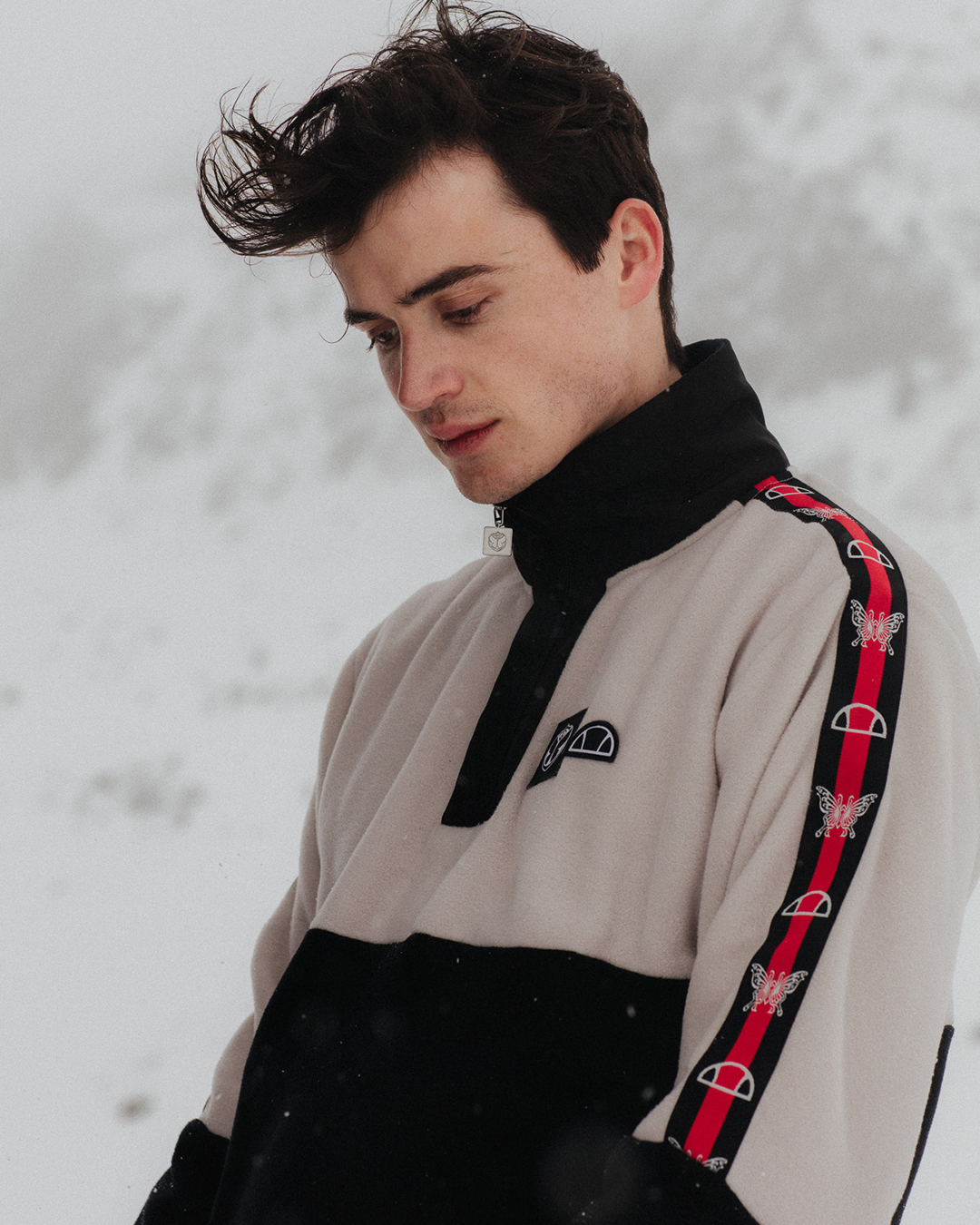 HENRI PFR
Henri PFR, a talented composer, producer and DJ who has gained immense popularity as the current sensation of the dance music scene. He has worked alongside some of the most renowned artists in the dance music industry, including Steve Aoki and Galantis. He has released several albums and singles and has received numerous awards for his music. He is known for his unique blend of pop, house and electro-pop, creating a sound that is fresh, modern and captivating. He is also a talented live performer, making his live shows a must-see experience. Henri will play at the ellesse Crystal Garden stage this year at Tomorrowland Winter Festival 2023.
ROMI VAN RENTERGHEM
Romi is an international model and made her mark in the fashion industry but also starred in several music videos including working with Swedish House Maffia. She is known for her unique look and her ability to bring a dynamic energy to the runway. Her work with various fashion houses, magazines and music videos has given her a wide platform to showcase her talent.
MONTELL MARTIN
The style of Montell is effortless and his love for the outdoors makes him the perfect ambassador for this collaboration. He brings his own unique take on fashion to the slopes, proving that style and performance can co-exist. His modern yet classic look is perfect for any winter adventure, from the city streets to the ski slopes. He is a true believer in the philosophy that fashion should be both functional and stylish. Montell's style is all about finding the perfect balance between style and function. 
CONNIE CONSTANCE
Connie Constance, the talented singer-songwriter from London, is quickly making a name for herself in the music industry. Her unique style blends elements of punk and soul with indie-pop, resulting in bold and dynamic tracks that stand out from the crowd. With her witty and honest lyrics, Connie has quickly become a favourite of many music fans, and she continues to impress with her captivating live performances.